Project 2: Protection of Blood-Brain Barrier (BBB) Function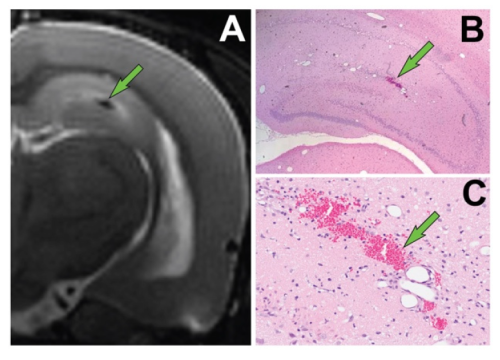 Project 2 is testing the hypothesis that therapies that reverse BBB dysfunction when administered as adjuncts to standard of care will mitigate the long-term, adverse neurological consequences of acute intoxication from organophosphate (OP) nerve agents. Clinical and experimental evidence shows that current standard of care for acute OP intoxication (atropine, oxime, and benzodiazepine) does not sufficiently protect against persistent neuropathology or prevent development of spontaneous seizures and cognitive deficits in survivors. Project 2 is based on the fact that BBB is vital for normal brain health and BBB dysfunction is associated with epilepsy and the emergence of spontaneous seizures. It may be involved in cognitive impairment as well.
With the use of a well established model of acute diisopropylflurophosphate intoxication (DFP is a surrogate for OP nerve agents that cause life-threatening seizures), Project 2 aims to:
Characterize the spatiotemporal profile of BBB dysfunction following acute OP intoxication.
Identify mechanisms contributing to OP-induced BBB/neurovascular dysfunction. 
Determine the efficacy of therapeutic candidates in spontaneous recurrent seizures and cognitive impairment following acute OP intoxication.